As you're moving into the next stage of your life, comfort is an important factor. Your independence is valuable, and giving that up can be a struggle.
That's where independent living for seniors comes in.
As a senior, you've experienced it all, you know what you value, and you've earned a well-deserved break. Independent living is all about striking the perfect balance between independence and support, allowing you to enjoy your freedom to the fullest.
Let's dive into what independent living for seniors is, along with the transition process and some of the benefits.
What Is the Independent Living Experience?
Independent living for seniors is all about your journey, wherever you may be in it. Independent living caters to your needs, and as your needs change, your level of care can as well.
Living your life the way you want and focusing on new hobbies and relationship building is an essential part of independent living. We can help take care of life's more tedious tasks, so you have more time to spend doing the things you love.
Common independent living services include:
On-site concierge services
Optional housekeeping
Social, recreational, educational, and spiritual development opportunities
24-hour security to bring you peace of mind
As a resident of an independent living community, you'll be able to spend your time enjoying many amenities, including:
Some of those amenities include:
Community rooms for indoor events and gatherings
Rooftop patios
Fitness room
Lounges to socialize with other residents
Home Design
Independent living is about comfort—home design is essential in delivering that comfort. As you age, you want to make sure the environment you find yourself in is comfortable and accessible. You are choosing a community that checks all the boxes for you and provides that comfortable environment.
Many independent living communities offer well-appointed apartments that include:
1-bedroom, 2-bedroom, and 3-bedroom options
Controlled access entry systems
Full kitchens
Luxury finishes
Controlled temperature systems
Washing machines and dryers in-house
Enjoy your well-earned independence and make the transition as easy as possible.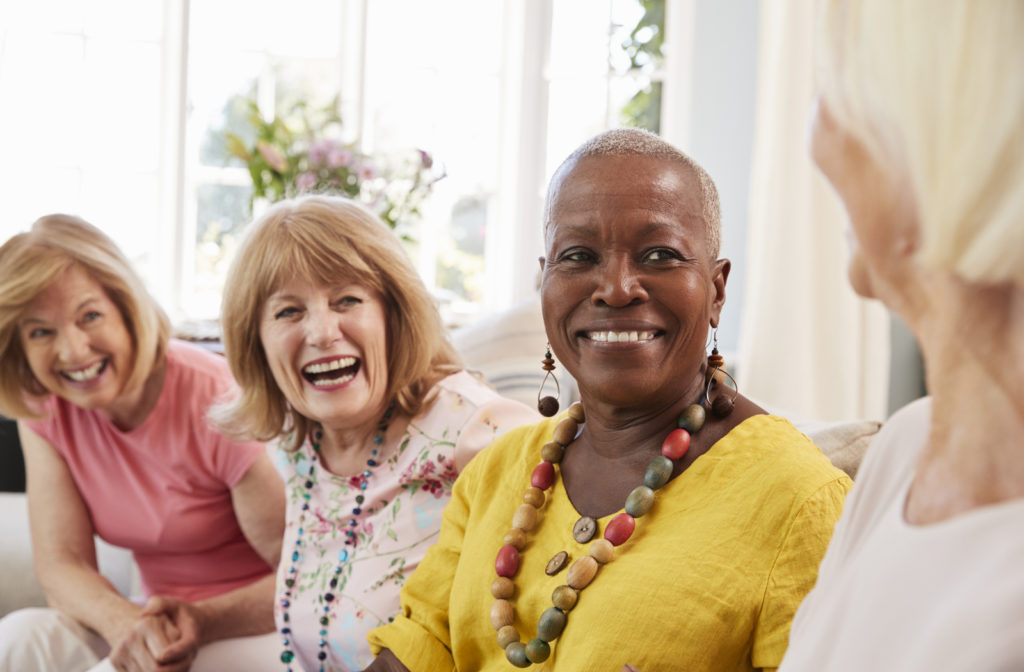 The Transition to Independent Living
With any significant change to your life comes the difficulty of changing the lifestyle you've become accustomed to.
While it's an exciting new chapter, the move-in to your independent living apartment means entering an unfamiliar environment. The adjustment period will consist of figuring out your new lifestyle and learning what you can do with your newfound free time.
The decision to move into an independent living community may not be easy. The transition can be challenging, and it's important to consider some factors.
Independent living may be for you if:
You're looking for help with household chores and tasks
You're interested in joining a community and interacting with new people
You value your independence and privacy
You want to spend more of your time in fulfilling ways with new hobbies instead of being stuck doing busywork
The transition to independent living is made easier by surrounding yourself with other residents, socializing, and experiencing a new life chapter together. The personalized experience and building new friendships bring a level of ease to the transition.
Embracing Independent Living
Every person is unique; therefore, your values, beliefs, ideas, and ways of doing things will differ. Independent living for seniors provides that safe, personalized experience that you're after.
Get in contact with professionals that can assist you if you're considering the transition into independent living.