Independent living is a type of lifestyle offered in many senior living communities. They're designed with older adults in mind who wish to maintain their independence yet live a quality life.
The age requirement in independent living communities is typically adults 55 and over, who usually don't require help with age-related needs, such as activities of daily living (ADL).
Independent living offers many benefits to older adults who want to live their golden years on their own terms.
What is Independent Living?
If a loved one is retired, 55 and over, can still care for themselves, and wants to live a stress-free life, independent living can make this possible.
Independent living is a type of senior living lifestyle that allows older adults to transition from living in their homes to residing in their own apartments in a community setting. Needs and preferences can also be personalized to create a lifestyle to suit individuals.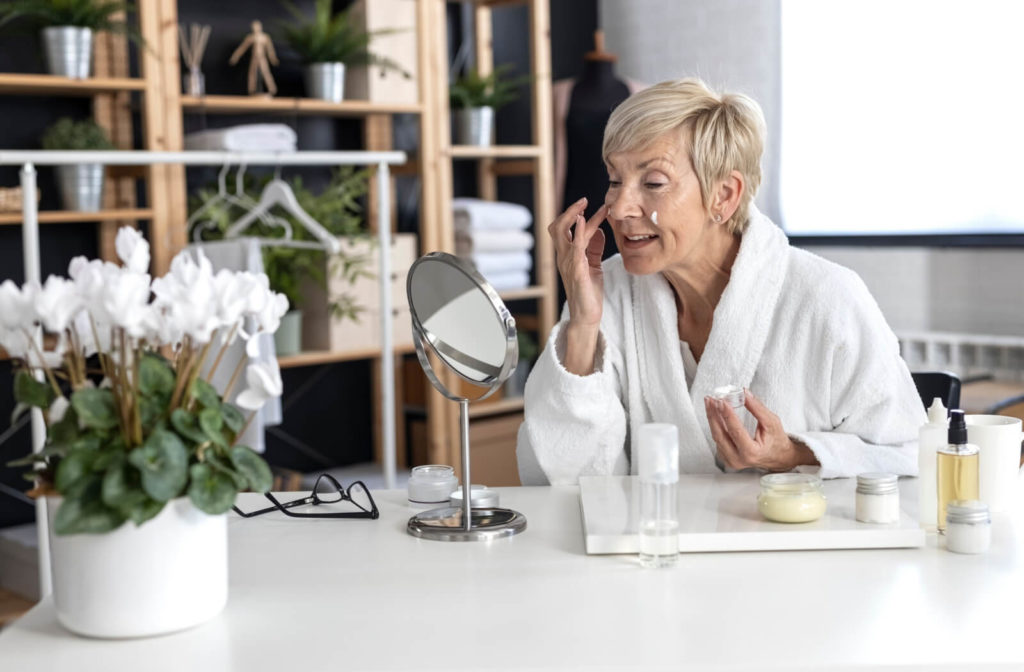 Who Is Independent Living For?
Independent living communities have many conveniences and benefits to continue living a safe, healthy, and active lifestyle. This type of living is for anyone who:
Is capable of mostly doing everything for themselves. This includes ADLs—looking after one's basic needs, such as personal hygiene, dressing, toileting, ambulating, and eating.
Needs help with household chores and tasks, such as housekeeping (optional).
Values freedom, privacy, and independence.
Wants the added reassurance of safety and security.
Is looking for a sense of community with others
What Does Independent Living Offer?
Independent living offers residents housing, services, community amenities, and more:
Independent Living Apartments
Residents have their own spacious apartments and are free from the burdens of homeownership, whether financial or upkeep. Individual apartments offer residents privacy while still having access to common areas.
Apartments can include:
1, 2, and 3-bedroom options
Luxury finishes
Custom blinds
Individually controlled temperature systems
Controlled access entry systems
All utilities (except phone), including basic satellite TV
Full kitchens with ranges, refrigerators, dishwashers, and microwaves
Washing machines and dryers in all units
Some apartments come with private balconies
Services
Every senior living community will vary in the services they provide. These services can make living easier for older adults by minimizing their daily responsibilities. Services for residents in independent living can include:
Onsite concierge services
Optional housekeeping
A range of opportunities for social, recreational, educational, and spiritual development
24-hour security to keep the community safe
Community Amenities
Residents in independent living enjoy a stress-free and maintenance-free lifestyle and therefore have more time and freedom to focus on what truly matters to them. Social and recreational amenities offer residents opportunities to relax, meet friends, socialize, and grow.
Amenities in independent living can include:
Community room for indoor events, group activities, and gatherings
Fitness room
Social areas such as cozy fireside lounge and rooftop patio
Theater room
Heated garage parking
Personal Needs a Community Can Accommodate As You Age
As you age, personal needs change and the right senior living community can grow with you to help you as your needs change. Moving into a community early can help you settle in and feel at home. The same community can be there for you as you age and provide you the personal care you may need.
While you might start living in an independent living building, moving to a community means you just need to switch buildings as your needs change. Independent Living in a campus setting allows you to transition with ease, when the time comes.
By then, it becomes very convenient as the community already has all your personal records up to date, you see the same familiar neighbors and staff members. Also, friends and family already know where to visit!
Requirements of Independent Living
Moving out of a long-term residence and into an independent living community is a huge decision and can feel overwhelming. The good news is that older adults can move into independent living earlier—from age 55, without having a restriction on an upper age limit.
When moving to independent living, residents are typically expected to live independently without assistance. However, they are free to partake in all amenities and services offered.
Residents have the added benefit of aging in place, depending on the level of care they may need later on, without having to transition to another community.
Live Life on Your Terms
Being 55 and older and being able to manage daily tasks without help are usually the only requirements for independent living.
However, if you still have questions about Bluff View Estates, contact us to learn more about how we can personalize your needs. Or schedule a tour of our community to view our services and amenities.